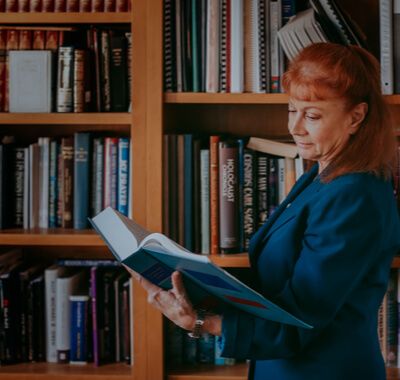 COLLABORATION/ MEDIATOR/ DIVORCE
Leslee was clear and fair to both spouses. She provided timely answers and answered calls within hours of information requested. The divorce moved quickly and orderly. We always felt a sense of fairness and accuracy.
-Marge
---
EXCELLENT ATTORNEY
Leslee Newman is a fantastic attorney. I used her services to complete my divorce. She really cared about getting the divorce done efficiently and as gracefully as possible. It was evident that she had my best interests in mind throughout. I have never written a review before but she is worth praising if it just helps one person- I would recommend her highly.
-Anonymous
---
MEDIATOR/ATTORNEY ORANGE COUNTY
Great attorney, excellent representation at a reasonable rate. She makes time for her clients and really cares about the outcome of their case. My case was years of back owed support which is now completed.
-Kimberly
---
GREAT LAWYER
I was granted my kids custody and with help of mrs. newman my case transferred from fresno area to orange county. She tries her best to win the case and plays fair.
-Nana
---
AMAZING ATTORNEY
My case was a difficult and complicated one, but I can honestly say that working with Leslee J. Newman has been a wonderful experience through a very difficult time of my life. I've been working with Leslee and her assistant for 1 1/2 year now. Never one have I felt as though I was just another client. Even during the slow times of my case such as waiting on continuances, distant court dates, or when nothing was happening legally I could always quickly get answer to my questions, provide legal advice, or guide me through a tough situation. Leslee has always been completely honest with me in managing my expectations and timelines and keeping them realistic. She has always taken the time to make sure I understand the law and the situation without ever talking down to me or making me feel uneducated.I got my final judgement that reward me the full custody of my two kids, helped me reach a great settlement agreement on finances and property, and was even able to win a judgment on attorney's fees. Leslee fought for me honestly and fairly. She never used any tricks, lies, or underhanded tactics. She just used truth, knowledge of the law, what was right, and incredible attention to detail the entire time. Leslee and her team made me feel like family, not just a client. Thank you Leslee for all the hard work.
-ALIA
---
HIGHLY RECOMMEND
It's been over 30 years since my divorce. You have been an important part of this family's stability and success.
-Brad